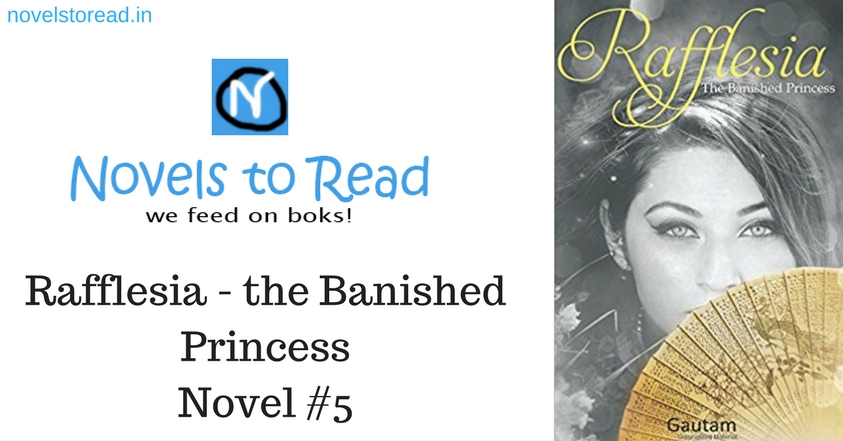 For one of those fewest times, a fairy has descended in the chapters of an Indian fiction… a fairy tale featuring Indian mountain world, Indian hero and Indian ambitions has recently been launched. Gautam Choudhury has come out with his novel titled Rafflesia – The Banished Princess which promises amazing entertainment and fun to the readers. Published by Leadstart Publishers, the book runs up to 397 pages; yes it's a bit lengthy in nature. However, the entertainment that it delivers manages the length so well and the novel does not get boring!
It's a fairytale, tale of a princess who is banished from her kingdom and you can expect there to be the mythical creatures, mysterious events, magic, power and everything which simply is not humane… however, there is something which attracts the attention of the readers – Appu – a man who becomes later, begins as a child, living with the princess …
The book talks about love affairs, lost love, friendship, betrayal and many other things which feature the life of Appu and Rafflesia. Tales of love and betrayal are always beautiful to read and sometimes more than just an emotional attachment, we follow the book inquisitively. We think that Rafflesia – The Banished Princess is going to be something of that very sort!
The places which are featured in the novel are Indian soil – Arunachal, Jaisalmer, Kerala and the story also reaches to Holland for a twist in the tale. This is the story of the boy Appu and this is also the story of Rafflesia, the princess… what the fate has in the store for them?
Set to read this fantasy novel to know more… for the first time, and the Indian version of a fairy tale has unfolded and the book is out in the market. You can purchase a copy from Amazon or other stores – online or offline.